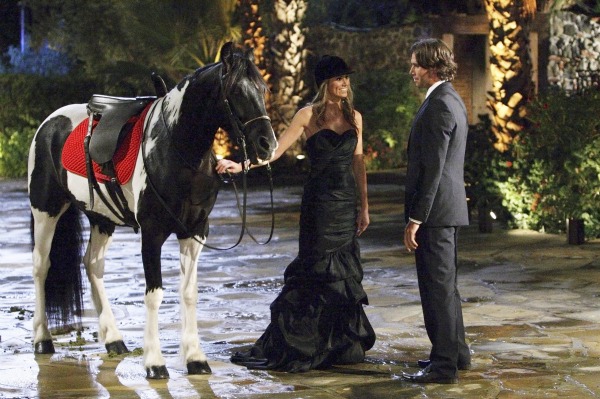 Lordy, the show that will not die is back.
The Bachelor
is here for 2012 and I just wonder, where do they find all the psycho girls?
One girl bought her horse, the other her grandma. And they were the normal ones....
This show cracks me up and it's like watching a car crash, you can't look away....the Barbies' bios can be found
clicking here.
One of my favorites is the faux blogger, Jenna Burke...her blog is called
"The Over Analyst"
and it is so parochial and like an unmade bed, I wonder how she can claim it as a blog . She says in her blog:
"I enjoy analyzing. It's one of the things people may consider a problem, yet it's one of the things I really like to do. I think it makes us more interesting and leads us to new discoveries. Overanalyzing happens because you really have a deep interest in learning about life, the good and the bad. I embrace my desires, I feel inspired and I witness the beauty.

xx

JENNA BURKE"
Well a 5th grader seems smarter than she is and certainly could blog better. And OMG the tears on this one. The Over-Analyst needs a shrink. And she definitely ain't no
Carrie Bradshaw...
Seriously, where do they find all these psychos that give young single women a bad rap? Why don't they just rename the show "Fatal Attraction"?
E! does a funny recap (
click here
), and so does the NY Daily News (
click here
)
The best part of this show is I now have a new organic winery to check out thanks to the "bachelor"
Ben Flajnik
- it's either called
Envolve Winery
. But as for the show? Dumb as dirt.