In
2009 I put up a post about a woman named Roisin O'Neill
whe drove the wrong way on the Blue Route and killed someone's granny. It was a big nasty story that lived in the
media for a good long time
. Off and on since I posted this story occasionally somneone will post a comment so vile I can't in good conscience approve or post it. Some have been vaguely threatening too. Like it was my fault this chick got wasted and drove the wrong way on the highway or something.
This stuff, this family and all their shamrock-old- sod- bad- luck -of -the -Irish- drama has been out there in the public eye for years. I for one am sick of it.
There is the father, Sean O'Neill Sr, who has had all sorts of issues. This past August he was in the news again:
Sean O'Neill Sr. loses bid to pull out of deal/Published: Friday, August 12, 2011arose@delcotimes.com
By ALEX ROSE

PHILADELPHIA — Eileen O'Neill said her family was "very disappointed" with a federal judge's order Thursday dismissing her husband's motion to vacate his sentence, which could soon land him in Ireland.


Sean O'Neill Sr., an Irish national, had pleaded to charges of tax fraud, falsely claiming U.S. citizenship and illegally possessing a firearm muzzle suppressor without a serial number. He was sentenced to 18 months in a federal penitentiary in October 2009.

O'Neill is serving his sentence at a Department of Immigration and Customs Enforcement facility in Massachusetts awaiting deportation, which was also part of the agreement.....The O'Neill family was in turmoil during the time the plea was worked out. Their son, Sean O'Neill Jr., had fatally shot and killed his friend, Scott Sheridan, during an underage drinking party at the O'Neill home on Pony Trail Lane and was sent to a state forestry detention camp. Their daughter, Roisin, was facing sentencing for a September 2008 drunken-driving crash that resulted in the death of 63-year-old Patricia Waggoner of Massachusetts, and Eileen O'Neill had just been diagnosed with melanoma...Eileen O'Neill later said that living in prison can kill hope, but that she had still hoped for a better outcome.....she did take issue with the judge's determination.


"I don't appreciate my testimony and the testimony of my husband, Sean, to be deemed not credible," she said. "Our testimony was truthful and it is backed up by the transcripts."
....She said average citizens who become entangled in the law have little or no understanding of legal terms and rely entirely on the advice of attorneys.

She maintains she and her husband received inaccurate advice and "there were so many things left unsaid to help us make a knowing and intelligent decision."
I don't know what it would be like to live in this Mrs. O'Neill's head with a husband in jail, a
24 year old daughter in jail
, and a
son who as a minor
killed a friend playing with guns at a party.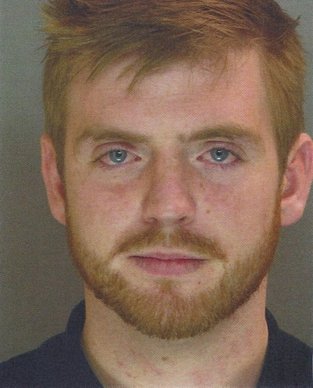 And now we are seeing the family in the news again. Why? The son,
Sean O'Neill, Jr
, seems to have started Thanksgiving with a bang. He apparently drove off the road into someone's garage in West Goshen. Wee bit wasted were we? Here read:
Another sorry episode for O'Neill familysmfernandez@dailylocal.com

Published: Friday, November 25, 2011
By SARA MOSQUEDA-FERNANDEZ


WEST GOSHEN — Police arrested Sean O'Neill Jr., 22, early Thursday morning on suspicion of drunken driving after he drove a car into a house.


At 12:55 a.m., township police found O'Neill Jr. driving a black Cadillac that had run off the road and into a side of a house in the 800 block of Westtown Road. When police arrived, O'Neill Jr. was attempting to drive the car away, a police report says.....The crash is the latest episode in what has been a long string of misadventures for O'Neill Jr. and his immediate family in recent years.

O'Neill Jr., of Glen Mills, shot and killed his friend, 17-year-old Scott Sheridan on Sept. 1, 2006, with a .45 caliber handgun taken from his parents' bedroom. During drunken horseplay, he had pointed the gun's scope at Sheridan, pulled the trigger and killed him. He was later found guilty of manslaughter as a juvenile.


In May 2009, a judge ruled O'Neill Jr. did not violate the terms of his probation a month earlier when he was stopped at a police checkpoint in Middletown, Delaware County, behind the wheel of his family's Cadillac Escalade.


According to reports, O'Neill Jr. was driving his sister, Roisin, and several teenagers when they were stopped at 1:30 a.m. April 25. Neither Sean O'Neill Jr. nor Roisin O'Neill — who was awaiting her trial on a drunken-driving fatality charge at the time — was found to be under the influence, but the teenagers in the car, including the siblings' younger sister, Fiona O'Neill, were cited for underage drinking..... At the time, O'Neill Jr. was serving house arrest for the shooting death of his friend
Nice. Nothing says Thanksgiving or being thankful like being a wasted menace on the road. One would think someone in this family might learn the consequences of poor judgement?
As per
The Daily Local earlier this week
the Chester County D.A. is saying they will :
will take a hard line against Sean O. O'Neill Jr. on drunk driving and related charges following his arrest last week, a top prosecutor said Monday.


"We are going to treat this case very seriously, given the history of Mr. O'Neill," said First Assistant District Attorney Patrick Carmody
Of course then in the Inquirer, we hear more about this story:
Police: O'Neill blamed crash on deerKathleen Brady Shea




Many area residents gave thanks last week that they had no connection to the embattled O'Neill clan, which made headlines once again.


Although blood-tests results are not expected for weeks, police said today that they filed charges last week against Sean O. O'Neill Jr. because of substantial evidence that he had abused alcohol again; in 2006, he fatally shot a friend and fellow Cardinal O'Hara classmate at an underage drinking party.

West Goshen Township police said O'Neill, 22, of Glen Mills, was driving at 12:55 a.m. in the 800 block of Westtown Road when he lost control of his black Cadillac Escalade, which traveled down an embankment, smashed into two cars, and then crashed into the home's attached garage.....The complaint said O'Neill, who exuded a strong alcohol odor, told police that he had one beer and that a deer ran in front of his vehicle. He said he could not put weight on his leg for an extended period of time because he had broken it and had been carrying a medical boot in the car to assist him with walking, the complaint said. O'Neill put the boot on but still failed a series of field sobriety tests, the complaint said....First Assistant District Attorney Patrick Carmody said Sean O'Neill should not waste time seeking admittance into the county's Accelerated Rehabilitative Disposition program, a regimen for first-time, non-violent offenders. "He wouldn't be accepted," Carmody said.
ARD?
Really?
I can believe the whole deer in the road thing, because truthfully, Chester County is worse than Valley Forge National Historical Park. But what is up with this family? Do they just have the worst luck of the Irish known to man? Did they piss off a leipreachán ? Or is Karma that much of a payback bitch?
All I know is this family is one hot mess. They were blessed with so much, yet every time you hear about them it is something awful and/or negative.