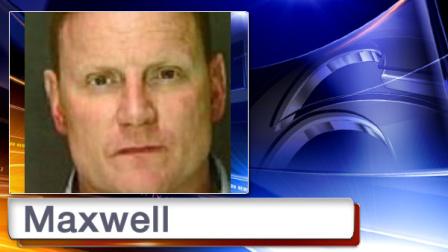 Now look, I think the driving in Wayne is INSANE, but normal people don't go psycho on people. And that is exactly what happened in Wayne late last week.
Robert Maxwell, who lives in a very expensive Radnor Township neighborhood decided to take a booze cruise in his car with his 10 year old son in the back. According to television news reports (still waiting for the papers to be outraged and well there was blood involved so they should be interested), this guy almost rams into some poor woman who naturally blew her horn (wouldn't you if someone was about to HIT you?). He then goes into full road rage (all on the same night the beautiful Christmas Tree was lit last week in Wayne.)
Seriously see:
......Police say drunk driving suspect Robert Maxwell put the lives of his son and other people at risk in Radnor as he careened around streets filled with holiday shoppers, and people in town for the annual tree lighting ceremony.

The terrifying high-speed ride ended when Maxwell sliced across a front yard and slammed into a boulder, police say the drunken man had no regard for his young son in the car.

"What really turns my stomach, is that during this entire incident his ten year-old son was in the back seat of his car," said Radnor Police Superintendent William Colarulo.

Colarulo says that it began as Maxwell pulled out of parking lot in Wayne, before exploding into road rage, attacking a woman whose car he nearly hit.
"He starts to beat her. He drags her, throws her into the hedges, and begins to kick her. If it wasn't for other passersby, to come to help this woman, god knows how serious the injuries would have been," says Colarulo.

After nearly running down the woman he just attacked, Maxwell, police say, then began swerving down busy lanes of Lancaster Avenue, nearly colliding with two more cars before turning on to Chamounix Road and crashing.

"When the officers asked him how much he had to drink, he responds, 'too much'."
This guy makes me want to vomit. Can you imagine the terror that poor woman he attacked felt? And what of his child? 10 years old and he must have been terrified too - and how as a 10 year old would you ever be able to look at a parent after that? How will that child ever erase this from his memory.
I do think Judge Tuten is soft on crime here. $30,000 bail means the guy probably had to post $3,000 to get out. Wonder if he will get a lawyer who will pop him into rehab or a mental program somewhere to try to have further sway with the system? And will he be charged with a DUI? This Maxwell guy could have killed people!
The Main Line around the holidays is always drama, but this is drama people could do without. This is a guy who should be locked up.